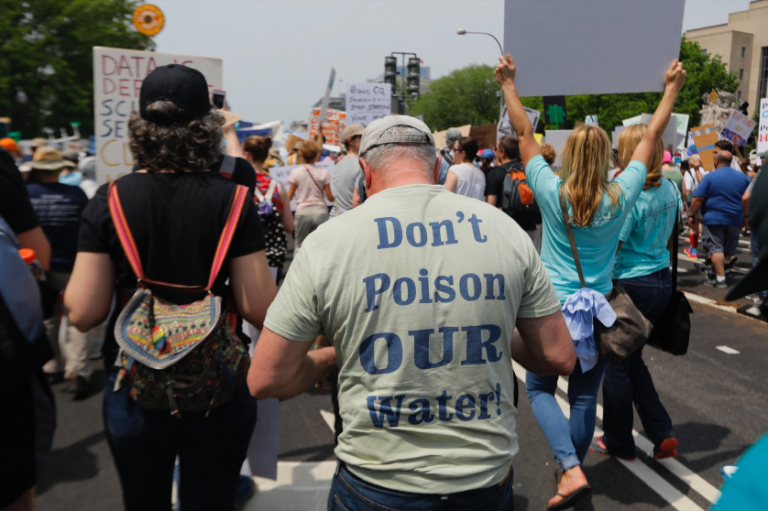 This course provides an overview of issues surrounding advocacy and policy development. Specifically, it examines how to apply advocacy and agenda setting principles in public policy making. The course also explains the relevant legislative and regulatory processes. Overall, this course will increase your familiarity with public health policy, interpretation, and public health decision making. Free
The course may be taken alone or as part of the CE Online Certificate in Public Health. It is completely online and self paced.
It is highly recommended that you complete Evidence-Based Public Health or a similar EBPH course.
This course consists of four modules:
Module 1: Public Health Policy
Describe the key characteristics of policy and advocacy
Describe the difference between "Big P" and"Little p" policy
Describe what is meant by "Health in All" policies
Describe the role of Evidence-Based Public health in policy development
Module 2: Root Cause Analysis and Identifying Solutions
 

Use a model to conceptualize all relevant elements of a problem, using: root cause analysis, and conceptual models.

·

        

Identify policy options

 

Identify governmental processes for policy-making

Describe

 

political forces that affect the process of change

Consider 

external stakeholders and community expectations
Module 3: Advocacy
Describe a framework for public policy advocacy.
Describe the difference between advocacy and lobbying.
Describe the process of identifying allies
Describe tactics that opponents use in policy-making situations
Module 4: Communicating Your Message
Describe traditional methods for developing clear messages for different kinds of stakeholders.
Describe barriers to communication
Describe the use of digital media in community organizing and policy development
Discuss challenges in using digital media for policy development
Audience
This course is appropriate to anyone new to policy and advocacy in a  public health agency or organization.
Training Level
Tier 2 Management
Instructor
Janet L. Place, MPH, 
USC Arnold School of Public Health
Time
This course takes 1.5  to complete.
Format
This course consists of audio, videos, assessments, activities, as well as additional resources. There are text transcripts within the lecture for accessibility.
Last Updated
January 2018
Credit
Learners will receive a 1.5-hour Certificate of Completion.
Council on Linkages Competencies
2B2.     Develops program goals and objectives
2B7.     Examines the feasibility and implications of policies, programs, and services
2B8.     Recommends policies, programs, and services for implementation
3B3.     Solicits input from individuals and organizations for improving the health of a community
3B7.     Facilitates communication among individuals, groups, and organizations
4B3.     Recognizes the ways diversity influences policies, programs, services, and the health of a community
4B5.     Ensures the diversity of individuals and populations is addressed in policies, programs, and services that affect the health of a community
4B6.     Assesses the effects of policies, programs, and services on different populations in a community 
5B6.     Facilitates collaborations among partners to improve health in a community (e.g., coalition building)
5B8.     Uses community input for developing, implementing, evaluating, and improving policies, programs, and services
5B10. Advocates for policies, programs, and resources that improve health in a community 
6B10.   Develops partnerships that will increase use of evidence in public health practice
8B4.     Collaborates with individuals and organizations in developing a vision for a healthy community
Technical Requirements
Windows: Internet Explorer 11, Microsoft Edge (latest version), Google Chrome (latest version), Firefox (latest version)
Mac: Safari (latest version), Google Chrome (latest version), Firefox (latest version)
Mobile: Safari in Apple iOS 10 or later, Google Chrome in Apple iOS 10 or later, Google Chrome in Android OS 4.4 or later
Adobe Flash Player 10.3 or later plus any of these web browsers:
Windows: Internet Explorer 8 or later, Microsoft Edge (latest version), Google Chrome (latest version), Firefox (latest version)
Mac: Safari (latest version), Google Chrome (latest version), Firefox (latest version)
For technical problems contact: